Synopsis
Every detail is crucial to proper farming: the location of the farm, on which side of the farm the forest is, the choice of fertilizers.
Objectives
| Icon | Objective | Quantity | Skip Cost |
| --- | --- | --- | --- |
| | Turn the tent using the Rotate tool so that it wouldn't prevent the sun from lighting the station. | 1 | 1 |
| | Sell this stone pole you hardly need, money is more important at this particular time. | 1 | 1 |
| | Fertilize the garden beds under crop to reap the harvest the same day. | 8 | 4 |
Completion
Fertilizers help grow crops faster and in more abundance and a good harvest guarantees high profits.
Notes
The pole is easily found at this location: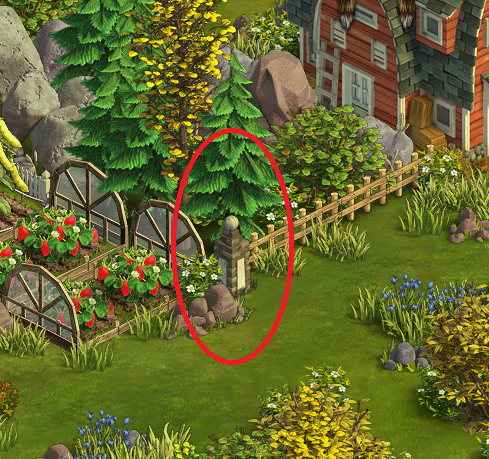 Ad blocker interference detected!
Wikia is a free-to-use site that makes money from advertising. We have a modified experience for viewers using ad blockers

Wikia is not accessible if you've made further modifications. Remove the custom ad blocker rule(s) and the page will load as expected.